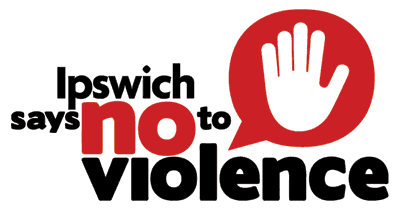 About Us
Violence presents in many areas in our lives: through media, the big screen, online games, sport, school, workplaces and in the home.
Violence in our culture often goes unchallenged. We don't speak about it and we don't see it as a community responsibility. When violence is talked about, it is often glorified or seen as a solution.
Ipswich Says No to Violence (ISNTV) is a community initiated project, driven by the belief that the use of violence against women, men and children is unacceptable, and most of all preventable. ISNTV is a designated working group under the Community Safety Reference Group chaired by the Ipswich City Council. ISNTV is based on the successful Toowoomba Says No to Violence project.
ISNTV is run as a working group made up of a broad range of community members and we are hoping that you may join us as we promote the No To Violence message to the community through active involvement in and organisation of a variety of events during the year.
Aim and Mission
The aim of ISNTV is to tap into the aspirations and initiatives of the community to live in safe, violent-free communities. Broadly, we aim to:
Increase Collaboration and Partnership across different groups and communities to reduce violence through increased coordination and sharing of resources.
Support Community Participation and Activism in initiatives and strategies that build an ongoing movement against violence.
Strengthen Community Understanding and Awareness so that everyone can identify and challenge attitudes and behaviours that underpin violence
Vision
Violence is preventable not inevitable.
Contacts
If you require assistance regarding domestic violence please contact:
Domestic Violence Action Centre (DVAC): 3816 3000
DV Connect (available 24/7): 1800 877 877
In case of emergency: 000