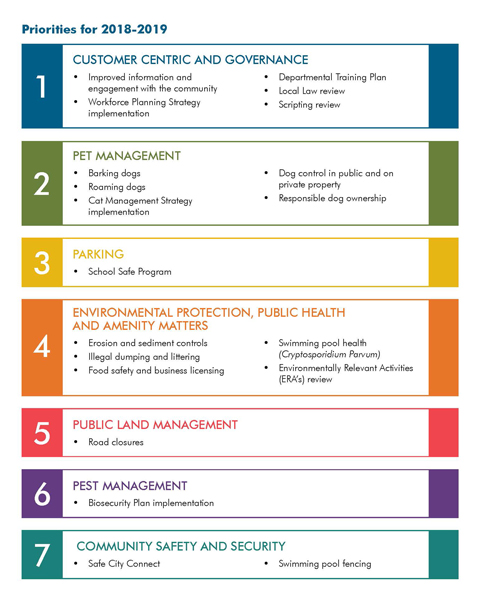 The Health and Amenity Plan (HAP) is an annual document created to provide everyone living and working in Ipswich with an understanding of our approach to the education and enforcement of activities under Council's control - such as animal management and parking.
The plan outlines priority areas requiring our focused effort and resources, as identified and communicated to us by the Ipswich community.
Actions to be delivered over the next financial year have been developed for each area and we will provide updates on progress after a six-month period, as well as an end-of-year progress report.
HAP 2018-2019
HAP 2017-2018
HAP 2016-2017