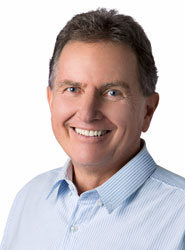 Media Images
Contact Details
Phone

(07) 3818 3100

Mobile

0408 985 615

Email
Postal Address

29-31 Commercial Drive,
Springfield, Qld, 4300

Electorate Office

Cnr Commercial Drive &
Woodcrest Way
Springfield

Office Hours

Monday - Friday:
9.00 am - 12.30 pm
1.00 pm - 4.00 pm

Register of Interests
View
David has been a Camira resident for over 40 years. He attended Goodna State School (there was no school at Camira at that time), and Corinda State High School. He gained his Teaching Diploma at Kelvin Grove Teacher's College and also attended Bible College in Adelaide.
David worked for 5 years at McPherson's Engineer Suppliers, 5 years with the Queensland Department of Education and, for the last 10 years prior to his election in 2000, was employed as a teacher at Westside Christian College, Goodna.
David has been married to Susan since 1983 and has twin sons, Adam and Joshua and a daughter Harmony and four grandchildren. David's children attended Camira State School from Pre-school to Year 7 and graduated from Redbank Plains State High School in 2002. His daughter graduated from Woodcrest College in 2005.
David holds and attends regular meetings with various community groups, has a "Councillor Comments" column in the Springfield Times and participates in as many local school, church and club events as possible.
David has a local office situated on the corner of Woodcrest Way and Commercial Drive, Springfield. The office is open Monday to Friday 9.00am to 12.30pm and 1.00 pm to 4.00 pm. Please feel welcome to come and introduce yourself or to bring any concerns you think Council can be of assistance.
David was Chair of Parks, Sport and Recreation for over 13 years (2004 to 2017) and now Chairs Council's Planning, Development and Heritage Committee.
.