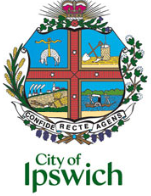 On Wednesday, 22 August 2018 the Parliament of Queensland passed the Local Government (Dissolution of Ipswich City Council) Act 2018 dismissing the mayor and ten councillors of Ipswich City Council. Greg Chemello was appointed by the state government as Interim Administrator of Ipswich City Council through to the next scheduled local government elections on Saturday, 28 March 2020.
The government also appointed a part-time Interim Management Committee (IMC) comprising five experts in their respective fields to help Greg achieve his goal of bringing about positive, ethical change to Ipswich City Council. Greg acknowledges that he can only achieve this goal by working collaboratively with Council's chief executive officer, executive leadership team and staff.
By March 2020, the IMC - led by Greg - intends to return Ipswich City Council to its former glory as an exemplar from which other councils yearn to learn and strive to emulate - a leading council across the state.
Through the implementation of the three-phase VISION2020 program, Greg and the IMC are confident that Ipswich City Council will once again live and breathe the motto featured on its 158-year-old crest: "Confide Recte Agens" ("Be confident in doing right').
---
More Information