As Interim Administrator of Ipswich City Council, Greg Chemello exercises the powers and responsibilities of the Ipswich City Council mayor and councillors. He is solely responsible for the good rule and local government of Ipswich, which means he makes decisions on behalf of council. That said, his position is 'Interim Administrator', not 'Acting Mayor'. He is not the 'face' of the city and he does not purport to be comprehensively aware of the various interests of all Ipswich residents. Instead, he is focused on making the right policy decisions for the betterment of the long-term interests of the City of Ipswich as a whole. Operational issues are still handled by council officers. To learn more about how to engage with council under interim administration visit our Interim Administration FAQs.
Greg Chemello: Interim Administrator, Ipswich City Council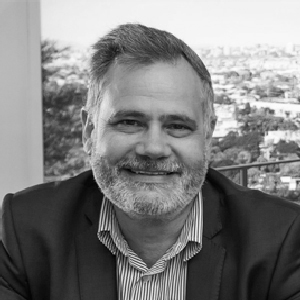 Greg holds some 35 years of professional and management experience - the last two decades in leadership roles within public and private sector organisations undergoing significant change. His professional experience has generally been in the property and development sectors through senior professional, management and leadership roles with both property asset owners and advisory/consulting businesses and organisations.
In addition to roles involved with delivery of developments and capital works, Greg has extensive business management experience, having undertaken roles at director, general manager and senior executive levels for a number of private companies and public sector organisations. Greg has developed considerable expertise in areas such as strategic planning, governance, change management, commercial negotiation and stakeholder management and communication.
Greg's most recent role as general manager of Economic Development Queensland (EDQ) involved leading EDQ's land use and infrastructure planning, community consultation and property development teams to facilitate economic and community development opportunities on sites across the state.
---
More Information