Whether you're an individual, family, business or community organisation, everyone can be involved in Sustainable Ipswich Week. A variety of exciting events and activities will take place throughout the week, many of which serve as the basis for ongoing initiatives that will benefit and enrich our communities and environment now and into the future.
---
Monday, 6 August: Nude Lunch Day
Is your lunch free from litter? Making food nude is just one of the ways we can make a difference to the environment and reduce waste. Cut out the single-use plastic such as plastic cling wrap, zip-lock bags, chip packets or yoghurt tubs.
Packing a Nude Food Zero-Waste Lunchbox
Use a bento style lunch box.

Use reusable water bottles.

Use reusable sandwich pouches or containers.



---
Tuesday, 7 August: BYO Coffee Cup Day
Do you need a coffee? Bring your own reusable coffee cup to work. Make the switch to bring a positive change to your lifestyle and the environment.
Disposable coffee cups are a consistent contributor to the landfill stream. They commonly amount to over 20% of landfill waste, a disturbing figure and one that can be significantly lowered by using a reusable coffee cup. Because disposable coffee cups are a complicated mix of plastic and paper they are difficult to recycle and consequently end up in landfills and contaminate recycling streams. Find one that suits you perfectly and look for an enviro-friendly discount at your local café.
---
Wednesday 8 August: Recycle 4
Rethink how you can become more sustainable in your everyday life and recycle. Reycle 4 is Council's current recycling program, with only waste from the four categories below accepted in your yellow-top bin:
#1 Paper: newspapers, magazines, junkmail and office paper
#2 Plastic: bottles and containers (milk, soft drink and shampoo bottles, yoghurt/ice-cream tubs)
#3 Cardboard: boxes (including clean pizza boxes)
#4 Cans and tins: aluminium and steel (drink and aerosol cans, food tins)
For more information, check out what you can recycle to reduce our recycling contamination levels and download the Ipswich Bin App for waste recycling info, tips and tricks and reminders at your fingertips.
Recycle-Wise Tips:
Refuse what you don't need: say no to products with unnecessary packaging or that that will end up in your trash. Ask yourself whether you support how or where the product is made? Or will this choice bring joy to my life?
Reduce what you do need: minimise your consumption of electricity and water. Reduce your waste by shopping smarter - when grocery shopping, stick to a shopping list and make inventive meals from leftovers and a good general rule when doing any shopping is if you won't use something more than 20 times, don't buy it!
Learn more from the team at Zero Waste Home or take up the 30 Day Zero Waste Challenge.
---
Thursday, 9 August: Reusable Shopping Bag Day
Plastic bags take a toll on the environment. Remember your reusable shopping bags so you don't miss an opportunity to do the environment a favour by reducing waste and protecting our wildlife. Reusable bags go a long way toward relieving overfilled city dumps and landfill sites which is why the Queensland plastic shopping bag ban came into effect on 1 July 2018.
---
Friday, 10 August: Skip a Car Trip Day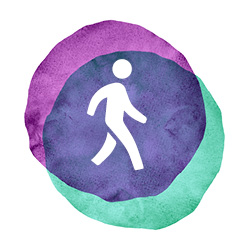 Ditch the car - rather walk or ride to work or school! It's easy to be healthy, happy, active and sustainable simply by using active transport options. Or just even ride, walk, scoot, skateboard, car pool or take public transport to somewhere that you would normally drive. Get out there and enjoy the neighbourhood, stay healthy and reduce your carbon emissions to keep our air clean.
Find out more about the sustainability and health benefits of active travel.
---
Saturday, 11 Aug - Sunday, 12 Aug: Worm Farm Weekend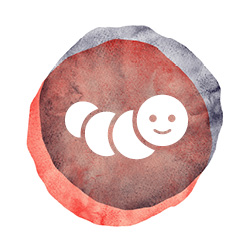 Have you considered setting up a worm farm or compost bin? Now is the perfect time to start. Check out Costa Georgiadis's guide to composting and worm farming below.