A business continuity plan (BCP) helps you consider the risks, organise adequate insurance, and understand what you need to do to remain operational before, during and after an emergency or disaster.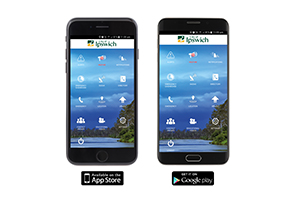 Stay connected
---
Don't wait until it's too late
Keep documents safe (use a waterproof bag)
List of employees, visitors and their contact details
List of emergency services, infrastructure providers, suppliers, customer details
Product, stock and equipment inventory
Details of how you can be contacted
Details of commercial waste disposal providers (to facilitate clean-up of bulk damaged materials, equipment, etc.)
Insurance policies
Equipment and plant manuals, purchase and maintenance records
Hazardous material safety data sheets (MSDS)
Financial and banking records
Photographic and video records (for insurance purposes).
Purchase equipment
First aid kit, manual
Battery or solar-operated radio, torch, spare batteries
Phones, chargers, power packs
Masking tape
Plastic sheeting
Hessian bags and sand for sandbagging
Personal protective equipment: sturdy gloves, masks, disinfectant, garbage bags, safety glasses, mops, brooms.
Secure your business
Backup data, files, records to the cloud or an external drive/USB
Spare keys, security codes
Use strong tape in a crisscross pattern or board up windows, glass entrances
Secure stock, equipment, signage that may become loose in high winds
Reschedule deliveries, suppliers, contractors, clients.
Should I stay or should I go?
If a natural disaster is imminent, you may decide to evacuate your business or may be ordered to by local authorities. Ensure you and your staff, visitors, sister-sites and other relevant stakeholders are aware of:
The triggers for evacuation
Your evacuation procedure chain of command
Your procedures for dealing with hazardous materials and shutting down critical operations
The different evacuation routes and assembly points at or near your premises.
You should practice for evacuation as a regular part of your business operations. This includes regularly reviewing the effectiveness of practice drills, looking for lessons learned and implementing changes for improvement; these information guides and checklists will help your readiness and response activities:
---
Planning resources
While not an exhaustive list, the following may be useful sources of inspiration to help you develop and test a business continuity plan:
The Ipswich City Council Emergency Management Unit also works with business and industry within the local government area to promote emergency and disaster awareness and preparedness.
If you wish to, you can provide Council with copies of your Business Continuity Plan via council@ipswich.qld.gov.au.
Contact Council (07) 3810 6666 to discuss how we can help your business increase its ability to anticipate, respond to, and recover from an emergency or disaster.
---
After an emergency or disaster
Ensure all staff, visitors, sister-sites and other relevant stakeholders are involved in the planning, training, execution and debrief of your emergency and disaster arrangements. Consider these questions to help your business recover after an emergency situation:
Do you have a recovery plan for your business?
Does it consider the welfare and wellbeing of your employees, supply chain and client relationships?
How quickly can you re-establish your business-as-usual operations?
---
More Information