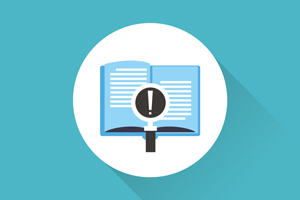 Ipswich City Council is dedicated to providing our community with a broad range of information that promotes and enables residents, including the most vulnerable, to be aware of, prepare for, remain safe during, and move forward after, a disaster or emergency. One way we do this is through a range of outreach activities.
Community outreach
Get in touch with our Emergency Management Unit (EMU) to discuss how we can help prepare and build the resilience of your community through one of the following:
Disaster Resilience Schools Program: collaboration between Council and Ipswich City SES Unit.The Program provides an in-class interactive forum to explore primary school children's awareness of natural hazards and disasters in the Ipswich LGA. It also identifies ways in which students, Council and the SES work to prevent, prepare, respond to, and recover from them.
Annual summer storm and flood safety poster competition: Get Ready Queensland Council initiative for children of primary school age. Read about the 2018 winners in our Ipswich First article
Emergency management information sessions: tailored to suit most audiences of the Ipswich community, e.g. resident meetings, social clubs, aged care facility operators, community-of-practice/ professional associations, workplaces
Emergency management showcase: an information stand accompanied by Council personnel. Suitable for events such as fetes, expos, street fairs
Keynote presentations: invite a member of Council's Emergency Management Unit to speak at your next conference, workshop or forum
Business continuity planning: suitable for Ipswich-based businesses seeking to increase their preparedness for. and capacity to operate during and after, disaster events or emergencies
The EMU can be contacted via email or by phoning (07) 3810 6666.
Resources
Ipswich City Council TV: suite of short emergency management videos on Council's YouTube channel
Natural Hazards Educator Guide (in development): self-organised in-class activities to engage students from Prep to Year 6 to learn about natural hazards and the emergency responses considered to them. The booklet links to the Australian Curriculum for key Science, Humanities and Social Sciences, English, the Arts, and Health and Physical Education learning areas
Picture Ipswich: a digital archive of images from around the local government area. This Ipswich Libraries initiative includes picture trails (or categories) on floods, accidents and disasters, as well as a range of other topics such as people, military, places, houses, home movies, sport and recreation, business and industry, and the environment.
More Information