Ipswich City Council has teamed up with the Early Warning Network to provide residents with FREE early warning alerts. Register now to receive notifications via email or smartphone.
What do I receive?
You will receive alerts for potentially dangerous w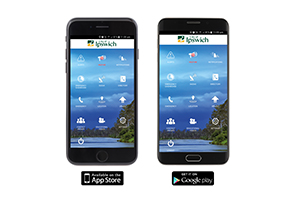 eather and bushfires within the City of Ipswich, as well as custom messages from Ipswich City Council related to disaster and emergency management.
How do I receive the information?
Residents can receive alerts via email or the smartphone app.
Does it cost anything?
Council covers the cost of My Ipswich Alerts - there is no fee to access alerts.
About the smart phone app
The smartphone app is available for Android devices through the Google Play Store and Apple devices in the Apple App Store
Council is proud to use one of the winning entries from the Ipswich Enviroplan Photograph Competition as the background to the smartphone app
The My Ipswich Alerts smartphone app provides additional features to assist residents, including:

Weather Alerts from across Australia based on your GPS location as well as your registered residential address
My Location display, capturing your GPS coordinates and estimated address
Emergency calls to Triple Zero:000, SES:132 500, police:131 444, 24-hour GP capturing caller's GPS coordinates/estimate address
Weather radar access based on the resident's location
Image and video uploads to Council

More Information