As part of our ongoing commitment to developing healthy, happy and active children in our communities, Ipswich City Council's Healthy Active School Travel (HAST) Program encourages active transport options like walking, cycling, scooting, skateboarding, public transport and carpooling.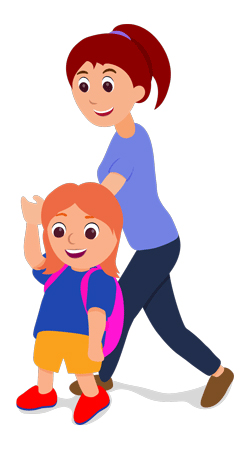 Benefits
Reduces sedentary behaviour and increases physical activity and its associated health benefits
Helps create more vibrant, social and environmentally sustainable communities
Contributes to student alertness and concentration at school
Contributes to pedestrian and road-user safety
Reduces traffic congestion around school communities
Why HAST?
Society's increasing reliance on car travel has resulted in significantly decreased walking, cycling and other physical activity. In the 1980s, approximately 80% of students were walking or riding to school. Today, only 20% of students use active travel methods - even though the majority of primary school aged children live less than two kilometres from their school. Active travel, particularly to and from school, has been identified nationally as a top priority in improving the health of Australians. Now, through the HAST Program, we can proactively encourage our children to develop the good habits they need to live happy, healthy and active lives today and into the future.
Get involved!
Whether a teacher or parent, you can be part of educating about healthy, active and safe travel options by partnering with the HAST Program. Each year, a select number of schools are chosen to participate in the HAST Program. Each school is partnered with a Council officer who provides information, advice, support, incentive prizes and resources over a two-year period. Get more information below and register your interest now!