Ipswich City Council - Office of Economic Development
Ipswich City Council is committed to economic and business growth and acknowledges the benefit of partnerships with surrounding local authorities to facilitate business growth and development in the region.
The Office of Economic Development can help your business to prosper in Ipswich by providing the following services:
Business assistance
Business workshops and seminars
Co-ordinated development services
Demographics and statistics
Development of industrial parks
Education, training and employment services
Key infrastructure development
Grants and subsidy assistance
Information on current and future developments
Investor attraction
International relations
Regional mapping information
Relocation advice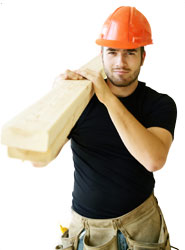 Linking Contractors and Subcontractors
Council has developed an online building industry tool to facilitate local trading opportunities between contractors, subcontractors and suppliers throughout the Ipswich region.
How does this benefit the local building industry?
Contractors:
The tool will enable contractors seeking local subcontractors and suppliers to register and list their current projects. As a contractor you'll be able to quickly identify local subcontractors and suppliers, therefore reducing administration costs, and capitalising on the benefits of using local subcontractors and suppliers.
Subcontractors and Suppliers:
The tool will enable local subcontractors and suppliers to register and promote their goods and services to contractors. You'll be able to quickly identify local supply, tendering and quoting opportunities as well as develop new trading relationships.
We encourage you to visit http://www.bioipswich.com.au/ today to take advantage of this new local building initiative.

Grants and Assistance
Check out Grant Finder

International Trade and Investment
Strengthening and encouraging trade and investment in the Ipswich region is essential for economic growth and creating sustainable employment opportunities.

Ipswich has a number of sister cities relationships in China, Japan, India, Taiwan, South Korea, Ipswich is leading the way when it comes to the growing education, investment, business and employment opportunities for residents. A part of this is developing strong international relations and Ambassadorships help Ipswich build partnerships, which in turn helps to increase economic opportunities.
Since October 1997 a number of citizens have been appointed as Honorary Ambassadors for the City of Ipswich to promote business, educational, cultural, sporting and tourism opportunities in Ipswich to the international community, particularly within the Asian region.
There is significant opportunity to connect your business to the Asian region through our International Ambassadors in the United States, China, Taiwan, Malaysia, Japan and India. Contact our Office of Economic Development on how you can expand your export and investment networks.
Ipswich Office of Economic Development can offer assistance with:
Export networks and links
Foreign direct investment opportunities and facilitation
Cultural exchange programs and events
Inbound and outbound trade delegations; and
International education.
For further details or assistance contact:
Office of Economic Development
Level 1, IGIC Building
40 South Street
Ipswich Queensland 4305
PO Box 191
Ipswich Queensland 4305
Telephone: (07) 3810 6938
Fax: (07) 3810 6644
Email: ipswichcity@ipswich.qld.gov.au