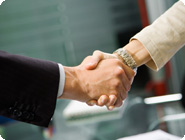 Business entry point offers simple and convenient access to all the government information, transactions and services you need. It's a whole-of-government service providing essential information on planning, starting and running your business.
Business topics include:
E-business
Employing people
Environmental management
Fair trading
Grants & assistance
Home-based business
Importing & exporting
Insurance
Intellectual property
Market research & statistics
Occupational health & safety
Registration and licences
Taxation
Tenders & contracts
Queensland Government support for starting a business
Starting a business in Queensland
For information and resources for starting your business in Queensland including grants, licenses, tools, resources and support visit: http://www.business.qld.gov.au/business/starting
Fact Sheet
Home Based Business, Hobby or Occupation
Operating a business, hobby or occupation from your residential premises is defined as a 'home based activity' under the Ipswich Planning Scheme. For more information, see the below Fact Sheet.
Fact Sheet - Home Based Business (PDF, 697 kb)
Grants and Subsidies Funding Opportunities
These websites assist business and community to access goverment and non-government funding programs and guidelines