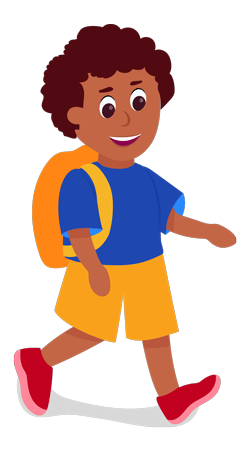 The HAST Program provides participating schools with funding and assistance for a two-year period. This funding affords the schools an opportunity to offer a variety of activities to their students and enables development of a healthier and more physically active culture within the school community.
Activities and Education
Each school is able to select and tailor training and activities that best suit the needs of its students, with educational activities including bicycle skills, road safety and physical activity/health education. The cornerstone concepts of HAST are aligned with the school curriculum, providing teachers with valuable assistance in meeting curriculum requirements.
End-of-Year Funding
Each school in the HAST Program is eligible for additional funding based on its performance in the program. This is determined primarily from an analysis of data collected by the school throughout the year. The additional funding of up to $6,000 is awarded through three end-of-year prize categories, namely:
Category 1: School with the highest percentage of active travel at the end of the school year receives $2,500 toward Active Transport/HPE initiatives.
Category 2: School with the greatest improvement in active travel receives $2,000 toward Active Transport/HPE initiatives.
Category 3: School with the most innovative or successful active travel activity/event (as determined by council and based on data/evidence provided by the school) receives $1,500 toward active transport/HPE initiatives.
If your school is already part of the HAST Program and wishes to apply, please complete and submit the online HAST Funding Application form.
Register Your Interest
For any general enquiries regarding the HAST Program email activetransport@ipswich.qld.gov.au
More Information