Ipswich City Council prides itself on offering full support to filming, and the city is committed to promoting and facilitating greater access to our region's locations. Our free permit application process and policies are designed to facilitate and promote commercial filming activity.
Free support and advice on filming in the city is available through the Office of Economic Development.
Film Ipswich Fact Sheet (PDF, 209.6 KB)
Film Ipswich Location Assistance
The City of Ipswich has a diverse range of film-friendly locations to suit all your film needs. From an urban centre to rural landscapes, we can help you find the location you are searching for.
Visit our Locations Database to see what we have on offer.
Commercial Film Production Licenses
Filming on Council Controlled Land and Roads
The Ipswich City Council approvals team administers Commercial Film Production Licenses for filming on council controlled land and roads. Application form and Process Flowchart can be accessed below.
Submit your application online
Important information
It is highly recommended you read through the Application prior to submitting, as your application may require supporting documentation such as, Traffic Control Permit and Public Liability Insurance Policy which could delay the processing of your application.
Film Ipswich Application Form (PDF, 52.1 KB)
Film Ipswich - Flow Chart (PDF, 559.1 KB)
Further information about filming on council controlled roads along with a list of state controlled roads in the Ipswich region can be found here.
Filming on Private Land
Filming on privately owned land is at the discretion of the land owner. Please contact the Office of Economic Development for assistance with finding the right location.
Filming on State and Federal Government Land and Roads
The appropriate permits need to be sourced from the relevant State and Federal Government authorities. Please contact the Office of Economic Development for further assistance.
Students, Not-For-Profit Organisations and Community Groups
If you are a student, not-for-profit organisation or community group, you are not required to apply for an Application of Commercial Film Production License. If you require exclusive use of a park area or road, you will however still need to apply for that activity.
A Traffic Control Permit is required for the temporary closure of traffic lanes, shoulders, medians, verges or footpaths. Further information and access to the application can be found here.
To film in one of the City's many parks please use the Parks Search site to obtain the relevant information and conditions. Simply follow the tabs to Application for Use and fill out the on-line form or alternatively download the form and send it to council@ipswich.qld.gov.au.
Film Industry Associates
For more assistance with your next production, please contact one of our Film Industry Associates
SCREEN QUEENSLAND
Screen Queensland supports and promotes quality film and television production in Queensland.
SCREEN AUSTRALIA
Provides cultural and industry support through a range of measures.
AUSFILM
Ausfilm connects the international film community to Australia's incentives, facilities and talent.
For further information please contact:
The Office of Economic Development
Phone:+61 7 3810 6938
Email: ipswichcity@ipswich.qld.gov.au
Ipswich Film Festival for Youth (IFFY)
Are you or do you know an upcoming young filmmaker aged between 7-25 years?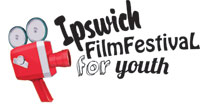 Entries for IFFY 2017 close on Sunday, 28 January 2018 and the theme this year is GROW.
If you don't have access to a professional film camera don't despair! You can even shoot and edit a short 1-3 minute film on your smart phone.
For more information visit Ipswich.qld.gov.au/iffy or phone (07) 3810 6666.