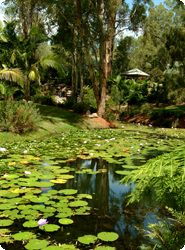 Ipswich's environment includes myriad natural reserves, open spaces, conservation estates, parks and sporting fields, as well as the built and historical assets.
Ipswich City Council aims to balance the City's development needs with the needs of the environment to make sure that the people of Ipswich City today and in the future, have access to a range of natural and built assets.
The council supports practices that contribute to a cleaner, safer environment.
Council takes pride in its well maintained and managed parks and reserves, and provision of natural areas set aside for local flora and fauna and future generations to appreciate.