Ipswich City Council partners will local industry to positively promote the best experiences our region has to offer and increase visitor demand, visitor arrivals and visitor expenditure. Council also delivers a program of industry and skills development initiatives as well as targeted investment attraction to continually improve our region's tourism products and services.
Discover Ipswich
You only have to venture 30 minutes from Brisbane to discover Queensland's time-honoured heritage region, packed with surprising new adventures. It's where historic homes meet culinary cool.
Where the open road leads to beautiful countryside, dotted with unexpected delights. Where you can float high above the rolling hills and ranges, or chopper in for lunch at a hatted restaurant. Where museums mark the time and vineyards ramble from vale to vale.
The pioneering spirit remains alive in Ipswich, bringing a new wave of creativity to this beautiful heritage city.
Discover why it's never felt so young, and why you'll feel it too.
For information on Ipswich's things to see and do, accommodation, restaurant and events visit www.discoveripswich.com.au
---
Ipswich Visitor Information Centre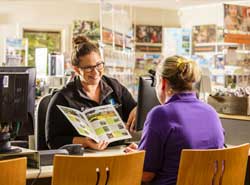 The Ipswich Visitor Information Centre is home to passionate volunteers who have over 200 years' experience living and working in Ipswich. They know Ipswich better than anyone and are available seven days a week to assist you in planning your journey. They also provide fee booking services for tours and accommodation. The centre also stocks a selection of local and regional products and offers plenty of car, bus and caravan parking spaces, a café, and restrooms with showers.
Location: Queens Park, 14 Queen Victoria Parade, Ipswich
Phone: (07) 3281 0555
Email: info@discoveripswich.com.au
Hours:
Monday - Friday: 9.00 am - 5.00 pm
Saturday, Sunday, public holidays: 9.00 am - 4.00 pm
Good Friday, Christmas Day: closed
---
Ipswich Tourism Operators Network (ITON)
E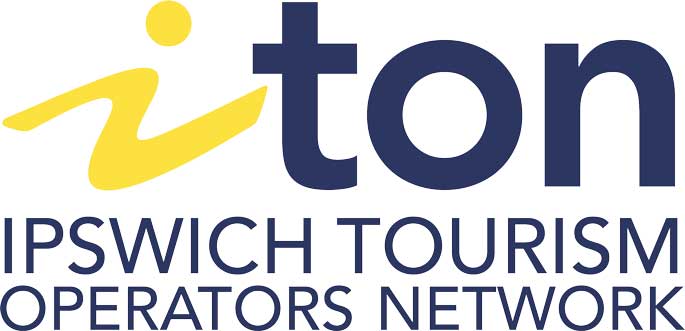 stablished in July 2011, the Ipswich Tourism Operators Network (ITON) is a project and outcomes-driven group of eligible tourism operators from Ipswich and the neighbouring local government areas of Lockyer Valley, Somerset, Scenic Rim, Logan and Brisbane. ITON provides a forum through which tourism operators can engage and participate with Ipswich City Council tourism development and destination marketing activities.
ITON Information Kit and Application Form
If you are a tourism business interested in joining ITON and working with Ipswich City Council's tourism please contact:
Michael Williams (Industry Development Officer, Tourism)
Ipswich City Council
Phone: (07) 3810 7448
Email: michael.williams@ipswich.qld.gov.au
---
Tourism Strategy
The Destination Marketing, Management and Events Plan (DMMEP) 2015-18 is Ipswich City Council's tourism strategy outlining target markets, positioning and priority actions.